The loudhailer can provide voice communications with on-deck crew members, shore personnel if the vessel is docked or close to shore, and to close by vessels. When the loudhailer is not transmitting voice it is a sensitive listener for anyone who answers the hail.
Many loudhailers include a horn function which can be operated by pressing the push-to-talk button. Some loudhailer-horns include a timer so that the appropriate fog horn signals are sounded at the correct intervals, especially useful when a vessel is anchored.
Loudhailer-horns are more commonly used on smaller vessels; such as yachts, fishing vessels, and tug boats.
Raytheon Marine Co – Ray350A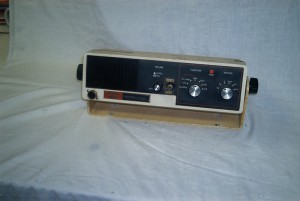 Manufactured by: Raytheon Marine Co.
Model: Ray350A
Ray Jefferson / Jetronic Industries, Inc – 314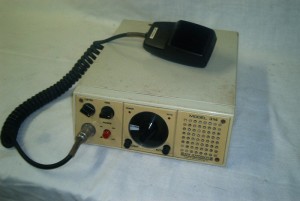 Manufactured by: Ray Jefferson / Jetronic Industries, Inc
Model: 314